Spectacular Vernacular by Parsons & Charlesworth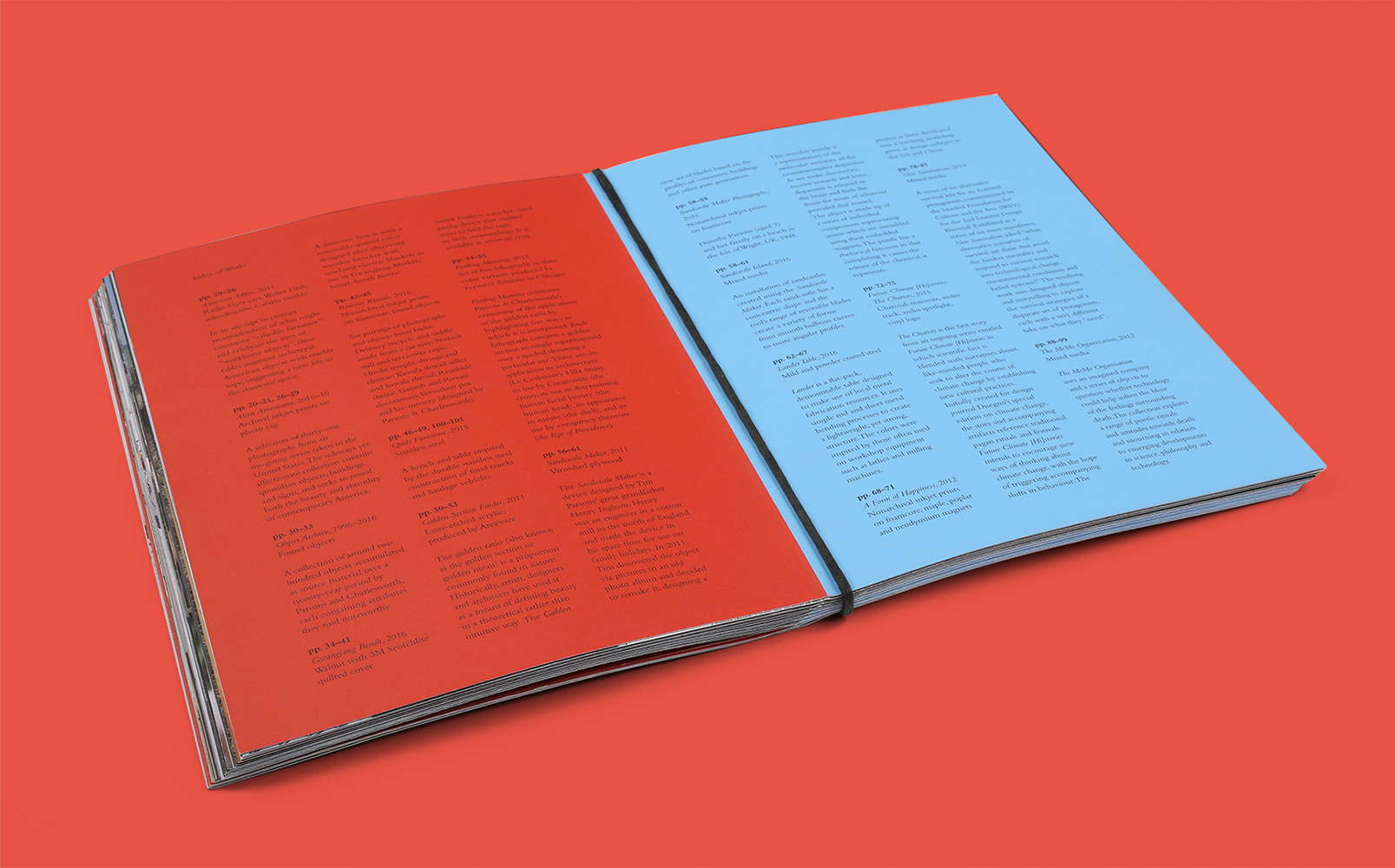 Date: November 2018 ISBN: 978-0-578-40206-2 Pages: 152 pp plus dust jacket Dimensions: 7 x 9.5 inches Binding: Rubberband binding Process: Digital First edition: 300
Too much spectacular...not enough vernacular... Part mini-retrospective part exhibition guide, Spectacular Vernacular presents the studio practice of Tim Parsons and Jessica Charlesworth through the door of their 2016 exhibition at the Chicago Cultural Center. Along with photos of the exhibition and the process of its creation, the book features a 'hybrid essay' by Lee Ann Norman, and a transcript from a panel discussion with Tim Parsons, Jessica Charlesworth, and Lee Ann Norman, moderated by Zoë Ryan.
ABOUT
Frontieriors began as a collection of objects, interiors, and places compiled by Thom Moran and Michael Savona. Since 2018, Frontieriors is run solely by Michael Savona. All printed works are done in collaboration with Michael Savona and the artists.
SHIPPING
Shipping rates will automatically be calculated and added at checkout. You will receive an email notification once your order has been dispatched (typically 2-4 days).
LOCAL PICKUPS/ CHICAGO
You will receive an email when your books are ready for pickup. Order pickup hours are Fridays from 4 to 6pm, Logan Square Chicago (address to follow). Masks required.